Hansard Society research over the last six years – through our annual Audit of Political Engagement – has consistently found that the public view of political engagement and participation is far more complex than many of those advocating for more direct, participatory forms of decision-making are willing to acknowledge.
In particular, the audit finds that:
• 55% simply do not want to be involved in national decision-making
• a lack of time is the greatest barrier to participation
• a clear distinction is drawn between having a say and being involved in decision-making, and influence is favoured but not involvement
• people feel they lack influence in decision-making above all because 'nobody listens to what I have to say'
• the more efficacious any form of political action or engagement is perceived to be, the more highly it is valued
• and although the public recognise what it takes to be a good citizen they largely fail to convert good intentions into positive action
Providing new mechanisms for participation and decision-making do not on their own provide a solution to these challenges, for when people have the opportunity to participate they do not necessarily take it, underscoring the good intention versus positive action dilemma highlighted in the audit.
Turnout in the devolved legislature elections and the Greater London Assembly and London Mayoral elections have, like recent general elections, been disappointing. One of the foremost explanations for this is that rather than heralding a new style of politics these institutions represent only a minimal break from the traditions of Westminster-style adversarialism.
But even when new forms of participation and decision-making are provided, the levels of turnout do not break the mould either.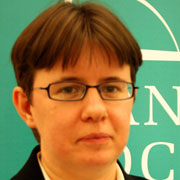 Much has been made, for example, of the Totnes primary campaign to elect the Conservative parliamentary candidate earlier this year. A significant and expensive innovation in the party selection process, the result was widely heralded. And yet only 25% of the public – in what is relatively good Conservative territory – actually participated.
Three quarters of the public were not interested at a time when participation in candidate selection, so soon after the parliamentary expenses scandal, could be said to be as favourable as it is ever likely to be for such a process.
Similarly, last year, only 53% of the electorate turned out in the Greater Manchester congestion charge referendum even though the issue combined the British public's love of cars with the threat of a new form of taxation.
If electoral turnout of 59% in 2001 is deemed to herald a crisis of democratic legitimacy, these results do not suggest that these participative mechanisms hold the cure. The turnout levels do not indicate a zealous public chomping at the bit to get involved; but they do resonate with the audit finding that the majority of the public do not want to be involved in national or local decision-making.

Where do we go from here?
The audit demonstrates that the barriers to public engagement and participation in the political process are broadly a mixture of a lack of knowledge and interest, low levels of satisfaction, and a shortage of time. If participation in the political process is to be enhanced, knowledge and interest need to be augmented and deep-rooted social and demographic disparities addressed.
The objective must be an informed as well as an engaged public. Mechanisms for engagement and decision-making need to be constructed in such a way that they provide for a more satisfying engagement experience, respecting the fact that influence through having a voice in the process rather than direct involvement is preferred by a majority.
Such mechanisms must also be mindful of the time that the public is able and indeed willing to give to the political process – which is not the amount of time that many politicians, commentators, political scientists and the Hansard Society might wish they would give.
Careful consideration of the role that self-interest plays in the public's thinking about whether to participate is also necessary to see how this might be utilised to encourage greater engagement. But overall the focus should be on the quality of public engagement and participation not just the quantity and scale of direct involvement in the process.
With this remit in mind, rather than many of the direct participatory mechanisms recently talked about, two particular reforms in particular could be usefully pursued.
One requires a commitment to significantly reform and augment existing citizenship education policy with a focus on political literacy in order to tackle the knowledge and interest deficit that so bedevils public engagement.
If done well it affords the prospect of long-term benefits in enhanced public participation and political accountability. The other requires process reform: changes to parliamentary procedure in order to give the public an immediate, direct and effective voice in Parliament through, for example, a new petitions (or public engagement) committee.
Dr Ruth Fox is director of parliament and government programme at the Hansard Society
• This is an extract from Engagement and Participation: What the Public Want and How Our Politicians need to respond, published in Parliamentary Affairs by Oxford University Press