The last few years have seen a quiet revolution in the way people are using technology to interact with the world around them. Forums like Myspace, Twitter and Facebook have set a new standard with how information is shared and the speed at which action is taken.
People's new found familiarity with IT gives local authorities an opportunity to revolutionise their services.
An IT-literate population will expect a different level of service from their councils. They won't want to just pay their council tax or apply for street parking permits online; they will want to use technology to keep in touch with how councils are dealing with more complex situations – from finding a health care worker to removing an abandoned car.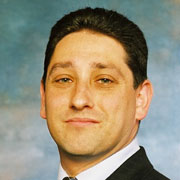 In Cardiff, we've just entered a new partnership with Tata Consultancy Services who are looking to introduce a new technology platform, 'Digigov', that enables all the different services under the council's control – including social care, libraries and schools – to communicate directly with each other and the citizens on a single joined-up "platform."
This saves time and money because it allows several departments at the council to see the same information at the same time.
For instance, if the mother of a child with special needs contacts the council to ask about school places in her area – a caseworker will be able to let all the appropriate schools know and they, in turn, will be able to share information with the parent.
This could save parents endless time in emailing and discussing the same query with several schools and makes the council much more transparent: citizens will be able track the progress of their case until it is closed.
This should see an end to the familiar experience of queries falling down the cracks between different institutions and departments. It will also reduce wastage and costs by eliminating the current overlap in document management systems - which means that data is often entered several times.
It is important to stress that this isn't an 'outsourcing deal' and the new partnership with TCS will not involve any council staff being transferred to the private sector. This is a partnership to ensure staff from both here and in TCS work together to learn valuable new skills from each other.
Who would have predicted the growth of social networking sites five years ago?
The bewildering change in speed in citizen's use of IT (who would have predicted the growth of social networking sites five years ago?) means that the public sector has to change course quickly to take account of new trends. Too often by the time councils are implementing their IT plans the original rationale for the project has already disappeared.
That is why we're establishing an innovation centre within Cardiff council – which includes IT consultants from TCS – who can work with the 140-strong in-house Cardiff IT team at an early stage to ensure that service delivery plans and IT systems are being built up together and can quickly respond to any changing social and technological trends.
The current practice in councils is to decide on the service they want to offer and then talk to IT specialists about how it should be done.
But not involving IT providers when services are being first mooted is a recipe for confusion and cost overruns. Building IT solutions from the ground has long been the practice in India — where they even make sure that details of planned IT systems are discussed during drafting of legislation.
TCS have worked with India's Ministry of Corporate Affairs, the equivalent of Companies House in the UK, to significantly reduce the time taken to register a company. In a country of 170 languages and one billion people, it takes just one hour to register a company from anywhere in the world. That is the kind of successful IT transformation that gives us confidence to push faster and further in implementing the changes here in Cardiff.
Councilor Rodney Berman is leader of Cardiff city council