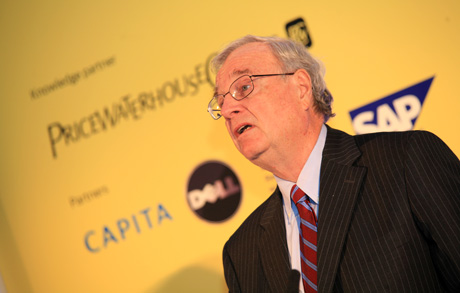 DAY ONE - Thursday 4 February 2010
Blog will start at roughly 9.30am with continuous updates throughout the day.
This year's Guardian Public Services Summit takes place over the next two days against a backdrop of gathering stormclouds, including the prospect of public sector strikes, an unprecedented squeeze on public budgets and an attack from two recent independent reports on the leadership skills of public managers.
The natural response to such a battery of blows may be to batten down the hatches and become defensive. But today and tomorrow, leaders from across the public sector will gather at the Guardian's summit event to consider different responses to bad times. Or, as our opening keynote speech from Paul Martin, the former prime minister of Canada, puts it: Improvement in a cold climate.
Stay with us throughout today and tomorrow as we bring you our coverage of the conference.