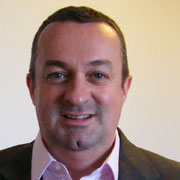 The quality, improvement, prevention and productivity (QIPP) agenda in the NHS is the focus for the future to develop services which are fit for purpose; this will require developing clinical pathways for patients and workforce transformation for staff.
This will also present financial challenges through zero growth which effectively means a 5% cut in budgets over the next four years; the NHS will have to deliver more for less, while not affecting patient care and quality. This requires strong leadership and governance at every level in the organisation, every member of staff has a role to play to ensure tax payers' money is spent effectively.
Having worked in the NHS as an executive director of human resources (HR) and organisational development (OD), I left two years ago. Since then I have worked with 11 NHS organisations on change programmes, four of which were to modernise HR services to make them fit for purpose.
I have witnessed a lack of leadership at board level, many organisations not having an executive director of HR, despite at least 70% of the spend being on workforce.
The approach has been transactional with a personnel focus rather than an integrated HR business partner philosophy.
The services have been process driven rather than supporting and facilitating change to modernise services and increase workforce productivity. Partnership working with trade unions is used for staff to run to 'personnel' when their managers start to manage their poor performance.
A recent assignment at Luton and Dunstable Hospital NHS Foundation Trust required me to review the HR service. The diagnostics revealed fundamental flaws in the HR service provision which did not meet the Trust's expectations to support transformational change in relation to workforce productivity.
Capability issues within the service were addressed through the introduction of the principles of the HR business partner model. HR now has a strategic focus and is underpinned by a new set of HR policies and procedures to support the new ways of working, this will be embedded by a management development programme to up skill managers in HR issues.
Many of our managers in the NHS are still not leaders
An additional pressure is the capacity and capability of clinical managers in the NHS to manage their teams effectively. Many clinicians come into management because they are excellent clinical practitioners, despite numerous leadership courses which the NHS has commissioned many of our managers in the NHS are still not leaders.
The recent suggestion on a code of practice for NHS managers is most welcomed to ensure regulation of managers and the NHS Leadership Council should start to address this.
Clinical engagement is vital to achieve workforce transformation, the medical consultant body have been relatively untouched by major change. Medical Consultants play a vital role in the NHS to deliver high quality patient care. However, they are NHS employees and should be managed with clear outcomes and performance management processes.
As a HR & OD practitioner, I look forward to working with the NHS to support the cultural challenges ahead to make the NHS a better service which is value for money to the tax payer.
Paul Beal is the managing director of consulting at 216, a HR & OD Consultancy working into the NHS. He is a fellow of the CIPD