With the government set to start removing the default retirement age from April 2011, this means that employees, in both the public and private sectors, will have the legal right to work beyond the age of 65.
How do public sector employers go about managing people who intend to take up this right?
Firstly, it's important to recognise how this new legislation will benefit both the employer organisation and the employee. It is particularly beneficial to public sector organisations as an increase of people working for longer will help balance the sector's books. In terms of revenue, the longer a person works, the more income tax they pay, injecting additional funds into the Treasury.
As for expenditure, more 65+ workers lessen the pension burden as there'll be fewer people taking the state pension at 65. Furthermore, a rise in the amount of older workers can also reduce the expenditure of public bodies, such as the NHS, on services and treatment for this age range. Working gives a natural rhythm that benefits general wellbeing, resulting in less health complications.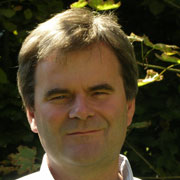 For the individual, the benefits of working beyond 65 are just as substantial. An employee may decide to work for longer because there is currently not enough in their pension pot. The average person at 65 has another 20+ years of life left and needs a big enough pot to support themselves for the whole of that period. Being able to choose when to retire also gives you more control over your career and life than you previously had. As soon as the employee reaches 65, they'll be able to make the decision themselves as to whether to stay or go.

Employer's responsibilities
There are three key points to consider: transparency, flexibility, and the economic cycle.
Regarding transparency, time and investment is needed to introduce more openness to relationships with employees. There's a process of 'psychological contracting' that goes on between employee and employer, which influences the balance of the relationship between the two. A balanced relationship is one that allows for transparency and openness between employer and employee.
However, this relationship is really quite stark throughout the work world. The extent of the relationship is that the employee gets paid by the employer to do set tasks for a set amount of hours a week. And if the employer decides they're going to move left or right, the employee has to go with them. The employee is effectively an economic slave.
This sentiment is consistent with attitudes to the default retirement age (DRA). With a DRA in place, employers do little to manage those employees approaching it. With those who are performing well, employers just leave them alone because the employee can just keep doing what they're doing until they retire. With those who aren't performing well, employers just leave them alone because soon they won't have to bother with them anymore.
Once the DRA is abolished, if an older worker suggests they work beyond 65 and reduce their hours to three days a week, this gives the employer an opportunity to re-organise and explore new options. Creatively using and meeting the needs of older workers in this way can actually enhance the team.
As exciting as this is, it's important to hang back, take stock and write new policy before diving in headlong. Managers may be more tempted to accommodate a good worker who wishes to alter their hours or role as they get older than to accommodate a worse worker who requests the same things. And there will be bad workers who decide to stay on after 65. Once the DRA goes, remember that the Law requires employers to be fair, objective and even-handed when it comes to employment policy. For equality reasons, you must have a written and binding process in place to ensure the consistent treatment of all employees.
The third point is in regards to the economic cycle: this is a hard thing to manage when coming out of a recession and any new legislation is liable to add to the challenge. It is therefore necessary to plot out a proper plan for the workforce. This will give organisations a much clearer view of people rolling in and rolling out, like people rolling in and out of a ferry.
By having a better understanding of requirements, organisations will be able not only to alter their management policy in a way that accommodates both the legislative changes and their economic cycle, but also their recruitment policy.
This will mean being circumspect about assumptions regarding older people. April 2011 will come faster than you think; be ready.
Simon North is founder of Position Ignition, a modern day careers advisory firm for professionals offering help around careers, transition and personal and professional development