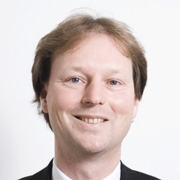 Eighteen years after the private finance initiative (PFI) was launched by Tory chancellor Norman Lamont the industry spawned by it is at a crossroads.
One of the surprises after the 1997 election was the way New Labour took the Tory policy and used it to bring about a massive renewal of large sections of the UK's infrastructure.
The 2010 Tory and Liberal Democrat election manifestos both recognise that sustaining investment in infrastructure is vital to the national interest and acknowledge that private finance will need to pay an essential role in that continued investment.
An Infrastructure Bank
Neither manifesto spells out what they want to do with PFI although the LibDems mention specifically they wish to attract long-term funding that is cheaper than PFI and propose an Infrastructure Bank "to attract private finance to increase funding available from the private sector" — presumably as an alternative to PFI.
George Osborne is on record saying that PFI had become "flawed and discredited" under Labour despite it still bearing all the hallmarks of the policy devised by his own party all those years ago so what surprises might be in store this time around?
However, unlike the benign circumstances inherited by Labour in 1997, the UK public finances are now in a worse state than they have been since the Callaghan years.
Many of our major trading partners have similar woes. The Chancellor is likely to find that private capital is not a tap that he can simply turn for investment in infrastructure at his convenience – there are too many competing investment alternatives.

Other countries are using their own variants of PFI
Another of the ironies of PFI is that as the UK appears to be preparing to abandon the infrastructure procurement and financing method it pioneered many other countries are increasingly using their own variants of it – and not just for reasons related to its off-balance sheet treatment.
If the new government is to succeed in harnessing private finance in its vision(s) for continuing to renew this country's infrastructure it will need to learn both from what is good and less good about PFI.
There will need to be more honesty about the correlation between the potential for a private sector partner to make politically unacceptable profits (or indeed end up in bankruptcy) and the level of risk transfer to the private sector.
Most commentators identify predictability as vital. Any policy which wishes to attract private investment needs to be clear, consistent, sustainable and be effected swiftly. Procurement procedures need to be efficient, based on short (or comparatively short) time frames and should not demand more investment from bidders than is necessary to ensure procurement laws are adhered to and the public sector can be sure it is effecting the best solution at the best value for money.
Despite its apparent unpopularity with both governing parties when the government reveals its detailed policies for attracting private investment in infrastructure they are likely to owe much to PFI.

Andrew Petry is a partner at Addleshaw Goddard LLP