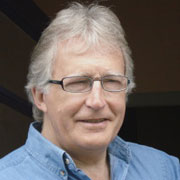 An infrastructure market has emerged in Britain as a result of the funding and sale of public private partnerships (PPP) projects.
A new study* reveals how schools, hospitals, roads and prisons are bought and sold like commodities. Banks and construction companies sold equity in 630 PPP projects, with a total value of £2.8bn, in the last decade. Equity in some projects has changed several times. Sixty-five PPP projects alone were sold at a profit of £257m. The government belatedly began tracking changes in PFI equity in 2008 but only report percentage changes in equity ownership, not their value or profits. The lack of disclosure obligations means that the real level of equity sales and profit levels is significantly higher.
In addition, eight secondary market investment funds, with investments in over 300 projects, were sold for £3bn between 2001-07. Some PPP projects are now operated from offshore tax havens.
Unlike the refinancing of PPP projects, public sector consent and sharing of financial gains are not required, because the Treasury regards PPP equity sales as standard company share disposals reflecting company performance. A change in ownership is normally permitted following a lock-in period, typically one-year post construction.
The National Audit Office claim that the expansion of a PPP equity market benefits the public sector by attracting more PFI investors and reducing prices, through more efficient markets; but this ignores other crucial factors.
Financialisation and internationalisation of infrastructure assets
Profiteering from the sale of equity makes a mockery of value for money tests and public sector comparators. It increases the financialisation and internationalisation of infrastructure assets, erodes democratic control and transparency and privatises the gains from public investment and development value. There has been little or no debate about the longer-term implications of the emergence of international facilities management companies employed by secondary market funds to manage and operate contracts.
Globally, nearly 1,000 PPP and privatisation projects, valued at over US$500bn, have been terminated or radically reduced, including 58 water projects, many covering entire regions and countries. Many other projects never got off the drawing board and were abandoned.
There is now a significant evidence base to show that most PPP projects have little or no democratic control or transparency, are costly, poor value, lack innovation and flexibility, reduce employment and erode public service values.
Risk transfer is exaggerated and based on the false assumption that public sector contract management cannot be transformed.
PPPs are designed with special purpose companies, off-balance sheet accounting, limited accountability, securitisation, outsourcing and offshoring, secondary market refinancing and shrouded in commercial confidentiality – precisely the same practices that led to the global financial crisis.
Ultimately, PPPs are entirely financed by government and/or user charges, fares and tolls – private debt ratcheted up in PPPs is, in practice, public debt embodied in long-term contractual obligations, which must be paid off through public sector revenue accounts. Increased revenue budget commitments inevitably lead to fewer resources to finance services.
Public infrastructure meets basic human needs - homes, water, energy, transport, hospitals, schools, sports and cultural facilities, communications networks, courts, prisons, civic and governmental buildings.
Economic development
It has a vital role in economic development, increases productivity, generates employment, creates opportunities for production and supply chains in construction, manufacturing, services, and improves community well-being. However, public infrastructure in the 21st century is confronted with new challenges and priorities; adapting to climate change, meeting the economic, energy, water, transportation and social infrastructure needs of megacities in Asia, megaregions in North America, European city regions, and older industrial areas.
New public investment priorities are needed with radical changes in global financial markets, abandonment of PPPs, new controls on existing PPPs, new public sector contracts, and public management reform. A new comprehensive infrastructure investment evaluation framework and an infrastructure stress test are an essential part of such a strategy.
Dexter Whitfield is director of European Services Strategy Unit and Adjunct Associate Professor, University of Adelaide
*Global Auction of Public Assets: Public sector alternatives to the infrastructure market and Public Private Partnerships; Spokesman Books