Sharing data and insights represents a win-win for both citizen and government – but only if it is carefully communicated and the benefits outlined.

Like many people who shop online I regularly receive offers and incentives to purchase goods and services that I had forgotten to buy at the checkout or that I was unaware I needed. When this kind of customer engagement is delivered in an appropriate way I embrace it, my experience is enhanced, and my loyalty increased, while of course my virtual basket gets heavier.

This is largely down to the smart use of customer insights and may point to opportunities for organisations in the public sector looking to shape the services that they deliver.
If, for example, a local authority knows that someone is in receipt of disability benefits, it can bundle other appropriate services and even intervene to make people aware of their entitlements.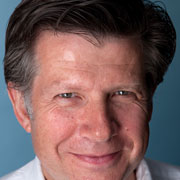 It's not hard to envisage scenarios where this insight and intervention might improve the lives of many, whilst potentially saving an organisation money along the way.

Within the context of today's efficiency agenda where organisations are being driven to make significant improvements to the ways that they deliver services this approach has real merit. So why don't we see more of the kind of information-led strategies that are commonplace within commercial organisations?

Firstly, by the very nature of the sensitive information public bodies typically hold – such as age, receipt of benefits, and medical history – analysing information and collaborating with other organisations is more complex. In fact there are some areas of customer data that should always remain off limits.

It is the distinction between useful and sensitive personal information that we see as a barrier to the adoption of more customer-led delivery strategies.
Our recently commissioned Ipsos MORI research supported the view that trust in data use is linked to the ability of an organisation to harness it.
Retailers, widely thought to be the most successful users of customer data, were seen as most trusted with personal information whilst delivering the highest levels of customer satisfaction.
That's not to say that public bodies were seen as poor performers: Local Authorities for example were seen as trustworthy by 58% of respondents, delivering good levels of customer service, but it's clear that there are lessons to be learned from other sectors.

So why are retailers so successful and are there ways that public bodies can emulate their approach?
Of course we aren't comparing like with like but we do see successes in the way that they have been transparent in explaining why they collect information (to better understand the customer), what they use it for (to streamline products and services) and the benefit it brings (simplicity, accurate offers and, ultimately, lower prices).
Put simply, they have entered an implicit agreement with customers that they will share the benefits of greater collaboration.
Unlock opportunities to deliver more effecient services
This doesn't mean that organisations have to capture more data. An important first step is to determine what can legitimately be used to improve services and then to analyse the information already held. In our experience these appropriate insights can often unlock opportunities to deliver more efficient services and can be as straightforward as overlaying an organisation's various interactions with the citizen to build a more accurate picture of their requirements.

As the visibility of data improves and a single view of the customer emerges, organisations become better able to offer joined up services.
In some cases organisations may communicate how and why they are using the data that they hold and even make a virtue of the customer-centric service they are delivering. This in turn can improve participation in programmes, reduce costs and over time help to eliminate unnecessary or duplicated contact with citizens.

Retailers are again a useful reference point. They constantly look for new ways to interact with their customers whether it's online, over the phone or at a local level through convenience stores.
The similarities with local authorities are clear and we see the desire gaining momentum among citizens with our research highlighting that 40% of people prefer to contact public bodies either online or over the telephone. As other sectors have demonstrated this represents a significant opportunity to reduce costs through increased use of self-service channels whilst improving the flexibility of the service.
Of course there are issues that must be considered before embarking on a multichannel strategy.
We found for example holding or having to follow unnecessary automated responses was seen as a major issue by half of those people surveyed while the issue of agents who are unable to deal with inquiries first time was cited by almost one in five as an area for improvement.

Using data effectively is complex and requires sensitivity but the rewards for getting it right will flow to all of us in terms of ease of use and, ultimately, greater efficiencies.
Public sector organisations have embarked on this journey and they should now continue their good work around integrating private sector segmentation and customer care if it is to keep pace with citizens' ever-increasing expectations.

Andrew Warren is managing director, public sector at Vertex