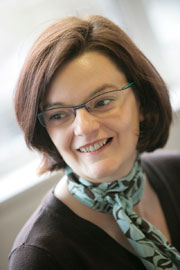 Two imperatives will drive public service reform over the foreseeable future. The first is the need to deliver unprecedented efficiency savings. The tough medicine administered through the emergency budget had the Institute for Fiscal Studies predicting cuts of approximately 33% for some departments.
Previous efficiency drives have delivered blocks of savings, but have fallen short of embedding the culture of efficiency and innovation that will now be essential.
The second imperative is the public's expectation that services should become increasingly responsive and personalised.
On this, there has been a succession of service standard guarantees, but these have usually been centrally-dictated and have tended to restrict professionals' freedom or inclination to innovate.
Until the need to deliver both efficiencies and increased service quality can be aligned with what genuinely motivates frontline staff there is a risk that service levels will deteriorate.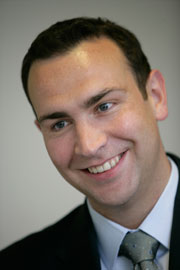 The government's Big Society agenda envisages an innovative response to this challenge - the recently published Cabinet Office Structural Reform Plan sets out the intention to give "public sector workers a new right to form employee-owned co-operatives".
Exactly which 'public sector workers' this refers to remains to be seen, but the model has already received strong support from Andrew Lansley, the new health secretary.
The reforms could offer a welcome opportunity for frontline professionals who, in our experience, are motivated by increased freedom to use their professional judgement to best serve the public.
For example, through supporting the ground breaking social work practice pilots for the Department for Education, we have felt privileged to experience the levels of enthusiasm, energy and commitment of the practice teams.
Over the past year, this programme has seen the creation of independent, social worker-led organisations to deliver services for children and young people in care, including social workers moving out of public sector employment to form their own employee-owned social enterprise.

Strong leadership and management capabilities

Of course there are challenges – for example, owning and running a business is a new experience for most public sector workers, but with access to training and a wider support network this can be overcome. Strong leadership and management capabilities are also essential, including having mechanisms in place to cope with uncertainty and risk.
As the government's plans progress, important lessons could and should be drawn from and prior attempts to transfer power from the state.
For almost 20 years now, council tenants and lessees have had a 'Right to Manage'. Tenant Management Organisations or TMOs are tenant-controlled organisations which provide management and maintenance services to tenants.
Despite evidence that early TMOs were providing better performance than their host local authorities, take up has not been widespread. This is likely to be, at least in part, due to the often tortuous process for exercising this right.
Keeping the process as user-friendly as possible will be critical to generating interest in such opportunities.
The 'Big Society' and 'localism' concepts both have obvious attractions in the current social, economic and political climate. A thoughtful and considered approach to making it happen is vital if we are to realise the benefits, and avoid the pitfalls of reform.
Gill Hunter is director of innovation and strategy at Tribal. Andrew Laird is a senior consultant at Tribal