Roy Clare is a brisk man. Not, one imagines, someone who tolerates fools gladly. He has a naval background and it shows. He has, he says, a "mission focus".
Clare is chief executive of the Museums, Libraries and Archives Council (MLA) and also chair of Living Places, the coalition of five national cultural and sports bodies that aims to build leisure, arts and heritage into the thinking of local and regional planners and to persuade them that culture and sport can be used as catalysts for renewal.
To that end, earlier this year, Living Places launched a toolkit, which it is taking around England in October, through a series of workshops that will bring together culture and sports policy professionals in England with local and regional planners, for the first time, to encourage professional planners to squirt more leisure, arts and heritage into their regeneration and development plans.
Clare says his two jobs complement one another. "When I became chief
executive of the MLA, two years ago, the reason I also became chair of
Living Places is because they are both about building bridges between
people," he says. "Living Places is a coalition of five leading national
culture and sports agencies and we are trying to build the idea among
planners that you can do roads and houses, but if you haven't put culture in, you will have a soulless place to live."
It's the same with the other part of Clare's job, at the MLA, to which he
brings experience of running a specialised collection: "When I was running the National Maritime Museum, one thing I learned was that our collection might seem like a lot of boys' toys, but if you took those toys into a new context, you could engage with new users," he says. "If you take culture out to people, you get a response: people told us their stories. I have taken that philosophy to the MLA. We have got the scholarship and the connoisseurship, but keepers and curators also need to be sharers and the public need to be co-producers."
Imagination is free
Asked about his challenges, Clare does not go down the route of bemoaning the economic hard times. "Every age is a challenge and there are never enough resources," he reflects. "But one thing that is completely free is imagination."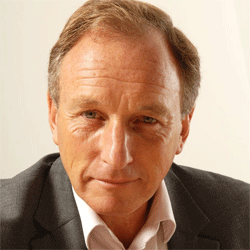 In fact, he puts leadership at the top of his list of challenges: leadership not in a narrow sense, but in a larger vision for public services. "We need a more strategic sense of what we, the country, can do," he says. "The opportunity is there to join up." The Living Places toolkit is one such example. It's aimed at planning and regeneration officers, but cultural, leisure, sports, education and health professionals will also find it useful, says Clare. He also points to regeneration work in many different parts of the country, including work on housing in Lancashire, and getting culture to be thought about as part of the schools building programme.
Libraries are a case in point. Everyone expects the MLA to defend
libraries, but Clare makes a careful distinction - the organisation defends
library services, he says. The two are not synonymous. The MLA has been closely involved with one local authority that has invested in a central library - but had overlooked the impact of closing some of its smaller existing libraries on local people. They had failed to consult local people, says Clare, or to take in local needs. A walk of just over half a mile to a new library may seem insignificant if you are fit, but becomes a real problem for some. "We're not there to keep the library open. We're there to say you need a library service," he comments.
And library services don't necessarily have to be located in libraries. What about a local GPs' surgery? Or a post office? More innovative thinking is needed, maintains Clare. "We may not be able to afford to have a library in a school and a public library in a building next door, for instance; we need new schools that don't close at 5pm," he points out.
Strategic planning at local level
Another challenge is to get more strategic planning at a local level. "I
spend a lot of my time meeting chief executives and elected local authority members." This aspect of his role sometimes takes others aback - but Clare is clear. "Some of my MLA colleagues perhaps think I should be a kind of trade unionist, but our offer needs to be understood," he comments. "I think leadership is about change.
There's no point working in an organisation if you want the status quo. I do tell people to fasten their seatbelts and let's make it interesting. You do need management discipline and process, but you don't want those processes to clog everything up. I think ideas and leadership might come from anywhere. They aren't locked in at senior level."
And does this clearly well-organised leader have a good work/life balance? "You'd have to ask my wife," he says. "I do lead from the front on this; I think it's important to have thinking time and I encourage my senior team to come with me on this. But I do make a distinction - if you accept a chief executive's salary, you can't abandon ship, so I unashamedly take my Blackberry on holiday with me. I only read it once a day and I don't write any emails, but it does mean I can be called if there is an emergency. Knowing that enables me to relax. Some people disagree, but I think if you are drawing the full rations, you have to take on that responsibility."
Roy Clare is featured in SocietyGuardian's Leading Questions, 29 July 2009