by Mal Fletcher
Research carried out recently by Benenden Healthcare Society looked at the psychological effects of the recession on people's attitude towards service providers and revealed some thought-provoking trends.
It showed that almost 14 million people have either changed or considered changing their bank, healthcare or utility provider in the past year because they didn't feel they were getting 'anything back' from the relationship and found that one in 10 of us are set to terminate supplier agreements due to a lack of trust or respect.

The research highlights a renaissance of traditional values such as trust and security – traits more commonly associated with personal relationships that are now creeping into the decision-making process when people choose service providers, in both the private and public sectors. Good customer relations, it seems, are paramount.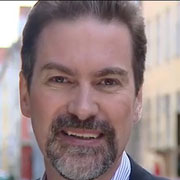 This research is relevant to public sector service providers, who might need to change to take account of a shift in peoples' values and behaviour as a result of the recession. Clearly, with public sector providers, the financial incentives for good customer relations are not the same – but there is a strong incentive in terms of social capital.

Now more than ever, what matters most is the connection among individuals in terms of trust, mutual understanding and shared values. Public services need to take note of this and decide whether, on the basis of this shift in consumer psychology, they are providing the best service possible.

If the consumer is disgruntled or unhappy with services offered, the number of complaints coming through the system rises, staff become more frustrated and the system as a whole suffers. Within any organisation – public or private – low levels of customer engagement and satisfaction mean a drop in staff productivity and team morale.

A good example of this relates to the retraining of some customs officers in London's airports earlier this year. The training aimed at helping staff to offer a more 'friendly face' to travellers, while maintaining professional rigour.
Why did managers invest in a costly retraining exercise and feel they had to implement such a strategy? Because high levels of complaints were coming through the system and travellers were expressing their frustration with other members of the wider airport team, which meant productivity and morale suffered across the board.
As the Benenden Healthcare study shows, consumers expect the same qualities of trust and respect in professional relationships as they do in personal ones - and that applies to public sector service providers as well.
Mal Fletcher is a social commentator and chairman of communications firm 2020Plus