The age profile of the public sector workforce is a cause for concern. The Office for National Statistics reveals that 74% of public sector workers are aged over 35, compared with 62% for the private sector.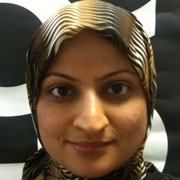 Attracting and engaging the right young employees is a tough job. It requires an in depth understanding of who they are, what makes them tick and how to ensure they are maximizing their potential at work.

According to a Socitm report of public sector employees, 90% of respondents revealed some level of restrictions were in place to prevent employees accessing social media in the workplace, and 67% confirming a total ban on its use. The main reason for the ban is concern over reduced employee productivity. What does this mean for Generation Y, the 15-30 year olds entering our workforce in the age of social media?
Gen Y have grown up in a world where maths homework is done online from a laptop, not hand written in a square papered book. Their world of information is online. They like having lots of information on hand and picking through what they think is important. From Decode's research we know that most young people connect online with people they already know face to face.

By taking away the tools our employees use to communicate, are we actually reducing productivity?

At a recent Decode dialogue on the subject, a participant mentioned that social networking sites are the equivalent of the coffee machine where people gather to interact. It would have been interesting to ask those public sector workers referenced above whether personal calls are still allowed. What about cigarette breaks? Most of Gen Y don't smoke – does this mean they get less of a break time to rest their minds and be social?

Building brand reputation
Recruitment managers tell us that they increasingly use social media to find good hires. Its efficient, productive, and helps them get to know people. Building their human networks allows for more authentic communication and incentivises employees to help find new recruits. Russell Herder at Ethos Business Law found that 8 out of 10 managers believe social media can enhance relationships with customers and build brand reputation. Managers feel such networking can be valuable in recruitment, as a customer service tool and can be used to enhance employee morale.

There are countless examples on the internet showing the great things that can be done when public service organisations use social media to improve service delivery or communication with the public. Public sector organisations seem to understand the value in using these tools externally, but also seem reluctant to encourage their use within the building.
The Wasting Time at Work survey from survey.com says that employees with unrestricted social networking access lose about 2 hours of work time per day. But social media use by employees also yields a 9% productivity boost. Surfing networks at work for pleasure actually increases our concentration levels. If social media in the workplace is a villain, it's a false villain, and hiding underneath it are age-old work culture issues such as boredom and lack of engagement.

Although Gen Y are digital natives and know how to use the technology at hand, they are also a typical young generation in that they are rebellious, reckless and naïve. Some, and I really mean a small minority, do stupid irresponsible things that would freak out most CIOs and most of their peers too. So, assuming we can treat social networking like the modern workplace's coffee break, how can we best use these tools?
1. Train the baby and keep the bathwater: train employees on the good and evil of social networks in the workplace. This reduces risk somewhat and informs employees so that the small minority thinks twice before doing something silly
2. Have strict policies about company information use on social networks
3. Open up the good in social networks to all employees. Facebook is not the only social media site. Blocking one will lead to the use of another. Just ask the music industry
4. Re-evaluate every year
Zohra Khaku is a strategist at consultancy Decode. decode.net