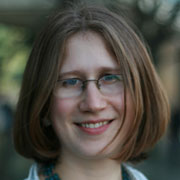 If you've been to any third sector conferences recently, you've probably heard the term social return on investment (SROI), or been told that an organisation provides £3 of value for every £1 put in.
In fact, SROI is probably the thing charities ask me about the most. The latest inquiry was from a charity that works to build the self-confidence of women suffering from domestic violence. In the past they have struggled to demonstrate the impact of what they do to funders and they hope that SROI is the solution.
SROI is an approach to measuring the social value of an organisation's work from the perspective of those they help, their stakeholders. In an ideal world, SROI should be the perfect option for the domestic violence charity. It fits with the ethos of charities, being user-led and still gives you an impressive number to dazzle funders with – the best of all worlds you'd think.
But a lot of charities aren't aware of how much effort is needed to do an SROI well. Worse, it is those very charities that are struggling to demonstrate their impact now that will have the hardest job. Why? Because many charities simply aren't collecting enough data to produce an SROI.
New Philanthropy Capital (NPC) discusses this issue in the position paper on SROI we have just published. In it we argue that many SROIs that have been done using poor quality data have done more harm than good. Extremely high returns and lack of consistency around how financial proxies are used have made funders and charities sceptical about the value of SROI.
Lack of investment in measurement approaches in the sector
Done properly, SROI can help a charity to develop a measurement system rooted in what your stakeholders (not just your biggest funder) think is important. But SROI doesn't tell you how to measure your outcomes (this is not a criticism – it isn't meant to). The lack of investment in measurement approaches in the sector, most particularly for soft outcomes, such as better family relationships means that many charities simply aren't ready to take on a full SROI analysis and do it well.
For organisations like the domestic violence charity, which doesn't have the resources to commit to developing a measurement system straight away, a complete SROI is probably not the answer. But they can still pick out elements of the framework that work for them. For example, consulting stakeholders to map out your most important outcomes and deciding what needs to be measured.
Once a charity knows what its results will look like, they're in a much better position to see whether their results are more effectively communicated in terms of social value (£3 of value for every £1 put in) or by comparing outcomes to costs (30 victims of domestic abuse made safe for £50,000).
NPC believes that charities should demonstrate the impact of what they do. SROI is one way of approaching the problem but, too often, it is tripped up by a lack of data on results, a problem that permeates the sector. And if charities don't collect useful data in the first place, then the full benefits that SROI can bring will always be out of their reach.
Lucy Heady is head of measurement at New Philanthropy Capital. She is presenting NPC's Social Return on Investment position paper to a meeting of the Intelligent Funding Forum (a forum for UK funders to share learning and collaborate) today