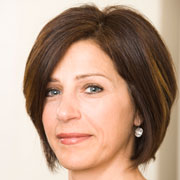 While having a charity of the year can be a very beneficial and worthwhile venture for both the company and the charity, so many smaller and less emotive charities lose out that it would surely make more sense to let individuals chose their own charity.
Being chosen as charity of the year by big companies means big rewards for the relevant charity but the vast majority of charities in the UK never become anyone's charity of the year. They are too small, too unfashionable, don't have enough regional branches or fail to match the corporate brief in some other way.
The competition to be chosen as a charity of the year, particularly by the major UK companies, is intense. There is a good reason for this as the rewards can be huge. Tesco's chosen charity for 2008 was Marie Curie Cancer Care and they raised £6.1m, which will allow far more people to end their life at home. The Tesco Charity Trust added £500,000 to existing monies raised. This year, Tesco has chosen the Muscular Dystrophy Campaign this year and hopes to raise £3m.
Even companies lacking the might of Tesco provide a a huge boost for charities. Santander has raised over £200,000 for Help the Hospices while CLIC Sargent's partnership with Chelsea FC over the past four years has raised over £2m.
But there are around 189,000 charities in the UK and most of them don't get a look in for charity of the year status.
Charity pitch
Charities involving children and cancer are the most popular choices for charity of the year. One very experienced member of staff from a health charity believes that if you get shortlisted, and staff vote, that vote is probably most influenced by the extent to which the charity pitch can make a person cry, followed closely by how wide the appeal of the charity is. Vulnerability seems to be a fairly consistent theme among winning charities.
Many charities are asked to put forward a proposal to become charity of the year but as one member of staff from a national charity said, 'It takes us a long time to prepare our proposal and there are no prizes for coming second."
Many large companies want tangible propositions like buying wheelchairs and find it more difficult to motivate staff to support causes which offer emotional support.
Rachel Kirby-Rider, director of fundraising and communications at Samaritans says: "Winning charity of the year is a real achievement for any charity and Samaritans will continue to apply for these partnerships.
"However, there is a lot of competition from other charities and there is a perception that it can be difficult to demonstrate how funding confidential helplines, like Samaritans, make a difference to individual people's lives. Another challenge is that mental health problems, depression and suicide are still widely stigmatised and misunderstood, making it hard for companies to align themselves to such issues; however there has never been a more relevant time to support charities in this field."
Another senior charity worker notes that being chosen as charity of the year is often driven by corporate criteria. The quality of the application and how recently a similar charity was supported are crucial factors and a charity is often asked to absorb a high proportion of volunteering, which they may be unable to do.
Joanna Woolcock from Crisis, the charity supporting the homeless, finds that when it comes to a vote for charity of the year, "our client group aren't often perceived as being most in need and homelessness is not an issue at the forefront of employee's minds when they vote. Despite being shortlisted by the company itself, at voting stage we lose to children's or cancer charities, hospices and those who are benefiting from high media profiles. Geographical spread also makes a massive difference, particularly with such strong emphasis on volunteering. We can't deliver a partnership with a high volunteering requirement and often our locations don't reflect those of the company."
Volunteering opportunities
A corporate fundraiser from a well known medical research charity is frustrated: "Our feeling is that we are not a very "sexy" charity and do not have a high brand profile for those companies wishing to be "seen" to be supporting a charity. The current vogue in many large companies is volunteering opportunities for their staff. It's pretty hard for us as a medical research charity to find a garden to makeover, a scout hut to paint or a patient to befriend but our work is still so vital! There are only so many volunteers you can squeeze into our charity shops or help at abseils and walks!"
There are causes which are small with a low profile, but fit in well with a particular company. Get Connected, although small, has had a great partnership with Carphone Warehouse for the past nine years because a helpline for young people and a mobile phone retailer have a natural synergy.
Not all companies have a staff vote by any means. Some charities of the year are just decided by directors and/or the corporate social responsibility department.
Although charity partnerships can be a very beneficial and worthwhile venture for both the company and the charity, because so many smaller and less emotive charities lose out, wouldn't it make more sense to let individuals chose their own charity?
I went into companies for over 12 years, talking to individual employees about giving to charity from pay. I was taken aback by the level of feeling within some organisations about how the charity of the year had been chosen. Mmany employees felt aggrieved that they hadn't been involved in that choice or that their chosen cause would never be elected as it wasn't a high profile charity. Individuals often shared their personal stories with me about why they wanted to help a particular charity and many of those stories have remained with me as they were very moving.
When I went into companies which matched or enhanced their Workplace Giving scheme, employees felt that their employer was backing their individual choice of charity and they often said how much difference it made to their view of the company.
Many employees want to give and give generously to charity. Companies interested in corporate and social responsibility should help them to do this.

Elena Joseph is head of charity liaison and new projects at Workplace Giving UK