Worklessness – the problem of long-term unemployment and dependency on government benefits – is one of the biggest drains on government spending. Recent figures show worklessness is at a 10-year high, with 2.44 million people now out of work, and some estimates suggesting it could reach 3.1 million by 2011.
Worklessness among young people is a particular concern as it permanently damages careers and individuals' ability to make an economic contribution to society. But the long-term sick, their carers and the 'early retired' can also fall into this category. Worklessness is also a problem for the disabled. We believe there are 6.7 million disabled people of working age in the UK, many of whom struggle to find employment even when they are capable of working.
While councils are under increasing government pressure to address worklessness and are using a variety of measures to address the issue, the simplest, most cost-effective steps are often overlooked.
A council is often the largest employer in any given region so its own employment practices affect worklessness at a local level. Councils need to ensure they work with specialist employment agencies at a local level which focus on getting the long-term unemployed back into work.
Remploy, for example, provides employment services for disabled people and those experiencing barriers to working. Our vocational development programmes are designed in close partnership with employers to enable candidates to move successfully into employment.
Slivers-of-Time works with people who are excluded from the workforce due to issues such as caring for children or the elderly. Slivers-of-Time provides workers for employers looking for staff for a very short timeframe, typically under seven hours.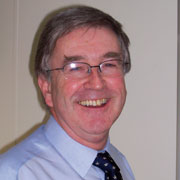 It's vital that these organisations are integrated into councils' recruitment processes so they can compete on a level playing field with other agencies. In some areas, a council may even want to prioritise these specialist groups ahead of nationwide recruitment agencies.
Recruitment is often complicated by the sheer number of options: national and local recruitment agencies, Jobcentre Plus, direct applicants, charities and voluntary organisations, as well as local employment schemes.

Councils often use a preferred supplier list to manage their recruitment needs, but this means organisations trying to address worklessness are often overlooked.
Vendor-neutral solution providers are helping address worklessness. Comensura, for example, provides access to all employment options through a single point of contact and allows specialist employment services to compete on a level playing field or even be prioritised if necessary.
Tower Hamlets uses this approach to promote its Skillsmatch initiative. Skillsmatch receives all temporary secretarial/administration vacancies for the borough before any other agencies, enabling registered local candidates to access the jobs.
Similarly, the City of London uses Comensura to ensure that whenever it needs agency staff for under seven hours, Slivers-of-Time can put forward candidates before other agencies.
Councils must address worklessness at a local level, but it doesn't need to be a complex or costly initiative. Just taking a more flexible approach to internal recruitment processes can help them lead the charge against long-term worklessness.
Stephen Dunn is head of strategic partnerships for Remploy Employment Services