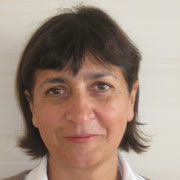 Regardless of the figures and statistics, much of our mainstream media has decreed that Britain's streets are ravaged by a generation of young offenders with little respect for the norms of our society.
The reality, as any frontline community worker or service provider will tell you, is much more complex.
High profile cases such as the killing of Rhys Jones in Liverpool or Ben Kinsella in London have sparked unprecedented media attention on youth crime but these crimes are comparatively rare.
In the meantime, there is still a worrying lack of focus on the vast majority of young adult crime which falls outside of the serious, violent offences.
Strikingly there is also a real deficit of understanding among the media, the public and even some policy makers and practitioners when it comes to defining the very group they are trying to deal with.
We are all aware that a worrying number of young adults commit offences.
However, there is a lack of recognition of the distinct nature and needs of Britain's marginalised 18-24 year olds who, unlike an increasing number of their peers who head to university or vocational training, are often highly vulnerable, suffer from mental illness, homelessness and drug and alcohol abuse.
These young people, not children but far from fully fledged adults, are standing on the cliff edge to criminalisation.
In Britain we still define offenders as either children or adults. Unlike in European states such as Germany and Sweden, social services and the criminal justice system still classify people caught up in the system as either minors or full adults, there is no middle ground where young people are understood to be in a stage of transition to adulthood.
Serious implications for our society
This has serious implications for our society and how we deal with marginalised young adults who are particularly at risk of getting caught up in cycles of crime. Youth crime is a red herring. In truth it is 18-24 year olds who are committing the majority of the so-called 'youth crime'.
Young men who fall within this age group make up a third of all those locked up in British jails, a third of those committing all crime, and a third of the people on probation.
Despite this astonishing fact we are clearly not doing enough to tackle the problem. There are still very few services adapted specifically for this group and the justice system continues to treat these young adult offenders in the same way it treats seasoned criminals twice their age.
It is this rigidity within public services and the criminal justice system that helped trigger the formation of the Transition to Adulthood (T2A) Alliance.
Convened by the Barrow Cadbury Trust, which has historically funded service providers supporting young adults involved in the criminal justice system, the group includes a range of organisations looking to refine the way society and specifically policy makers deal with young adults.
Alliance members include organisations such as Catch22, the Howard League for Penal Reform, the Prince's Trust, the Prison Reform Trust and the Centre for Crime and Justice Studies.
The T2A Alliance's aims are essentially two-fold; first to underline the often unique needs and issues surrounding marginalised 18-24 year olds, and second to set out a comprehensive set of policy proposals to help address the issue of crime within this age group.
Sadly, there are a proportion of young adults who, for whatever reason, will continue to commit crimes, but anyone working in this field will tell you that there are also a large proportion of young adults who should not be in prison in the first place.
With reoffending rates for the young adult age group standing at 70%, this is not about being soft on crime; it is about being pragmatic and changing a system that is clearly not working. We need to have a proper and informed debate about how public services can be better utilised to help push marginalised young adults away from crime.
And for the generation who are already involved in the criminal justice system we must think of innovative and robust alternatives to simply locking them up.
Shan Nicholas is deputy chair, T2A Alliance